The truth is that using the right targeting means everything and believe it or not, when it comes to advertising, your campaigns can be bringing double the results just by adding minor changes to your audience.

You're probably asking yourself, how can you find out what the perfect targeting is without spending thousands of dollars on the way?
Not everyone can afford to test and test until they find the right audience that will perform well, and this is why Facebook offers a great tool called Audience Insights.
Do you know how to use Audience Insights correctly?
One of the best things about Facebook advertising is the possibility to target audiences that are super specific and relevant to your business. The audiences can be narrowed not only by demographics and interests but also by their education level, life events, relationship status and so on.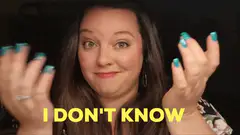 For example, if you are selling a Fitness program, instead of promoting it to people who are interested plainly in fitness you can narrow your audience by using Insights tool and find out more about these personas until you find a very targeted group of people that will convert much better.
And even if you already found an audience that converts well, you can still use Audience Insights to find plenty of other interests to scale your campaigns.
So how does Audience Insights work?
Once you open Audience Insights you will see a few options to get started with, these are:
Everyone on Facebook: How to attract new people on Facebook

People connected to your Page: To learn more about your existing audience and how to create better content for them

Custom audience: Do you already have a custom audience? If so, you will find that audience listed here when you choose this option.
In order to get started analysing your preferred audience you should enter some basic information such as: location, age and gender, and at least one related interest, better if it's a specific one and not too generic as it will give you more accurate information.

You will also be able to narrow your audience by further options as if they are connected to your page, behaviours, language, relationship status, education, work, financial income, life events, etc.

Once you enter all these details you will see that Facebook will provide you with a Top category and a Page likes sections.

If you scroll down these pages, you will see that each one has an affinity and a relevant score, and what are those?

Facebook defines "relevance" as:

"The Pages that are the most likely to be relevant to your audiences based on affinity, Page size, and the number of people in your audience who already like that Page"

And they define "affinity" as:

"How likely your audience is to like a given page compared to everyone on Facebook"

Once you already have all this information, the best way to use it is by scrolling down through the pages provided by Facebook and to write down those pages with the higher relevant and affinity scores.

Insights are giving you a bunch of very specific interests that you didn't even know existed!

You can then use this new information to create ad sets targeting audiences based on those interests, and test them.

You will then be showing your products to much more relevant people, and which is more important, convert them!
Do you have further questions about audience insights? If you do, feel free to contact us.