Cluster pages
The cluster pages or topic clusters are several pages related to your core topic.
Hubspot, who coined the term "topic cluster", suggests that these pages should answer a specific question connected to the core topic and, perhaps, touched on in the pillar page.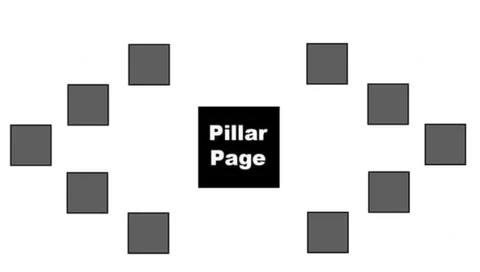 If the pillar page is about morning routines, cluster pages might address:
What are the best morning workouts?

Which daily reading habits will advance my career?

Does morning meditation reduce fatigue?

Which breakfast foods boost brainpower?

Should I hit snooze on my alarm?
Each of these pages also represents a long-tail keyword. As a brand, try to provide a detailed response to the question and include some info about your product!
Consider the topic page, "which breakfast foods boost brainpower." If Earlybird wrote this article, they might mention tea.
Tea, it turns out, can contain theanine. In turn, theanine has been shown to help transmit nerve impulses in the brain, i.e., it boosts brainpower. And, by the way, theanine is one of the key ingredients in Earlybird's morning cocktail. 🤯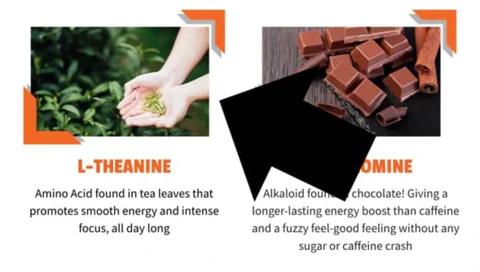 🔗 Hyperlinks
Since topic clusters are an internal linking strategy, each cluster page should link back to the pillar page.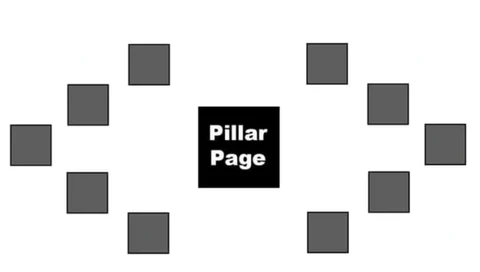 The theory here is that page rank or authority passes from each cluster page to the pillar page.
When Google or another search bot finds a whole bunch of links pointing back to a single resource (the pillar page), it should be able to realise how important that pillar page is.
Effectively, the site structure shows the search engine which pages are important, how pages are related, and what topic the pages represent. Easy peasy, right?
🛠 Building topic clusters
Now that you're up to speed on the anatomy of topic clusters, follow these steps to create one!
1️⃣ Identify core topics
Topic research is a form of keyphrase research. You want to identify keywords and phrases your customers will most likely type into a search engine when researching a topic related to your product.
Look for phrases closely related to your product and have a significant monthly search volume.
2️⃣ Create the pillar page
The first and sometimes largest hurdle is developing the pillar page content. It can make sense to use existing content and repurpose it.
If your brand has guides or ebooks, use some of that content on the pillar page to attract readers.
3️⃣ Identify Subjects for Cluster Pages
Next, make a list of questions someone might ask about the core topic. Use SEO tools like Ahrefs and SEMRush to find these.
4️⃣ Create Cluster Pages
Regularly add to the cluster. Make it a goal to add a new cluster page every week until you have 25 pages or 50 pages or until you are winning the top spot for your core topic on Google.
5️⃣ Iterate
Review, update, and amend your pillar page and cluster pages on a regular schedule.
The more linked and developed your site is, the more information you can provide to potential shoppers and search engines.
Are you using a core, cluster, and pillar strategy on your site? Reply to this email and send us the link so we can check it out!