We've all been there: you look up a product or service online, only to find your Facebook feed flooded with ads for the same or similar items for the next week or even same day. At best, this phenomenon seems like mystical sorcery; at worst, it feels a bit creepy.

In reality, however, it's just a simple marketing tactic known as a retargeting strategy.

Facebook retargeting allows you to market to people who have already engaged with your brand, either by visiting your website, scrolling through your app, or interacting with your social media accounts. This powerful social advertisement can help you boost your online conversion rate and increase your sales like no other.

Below, we'll delve into the benefits of Facebook retargeting and explain how you can integrate it effectively into your next facebook ad campaign.
Why Advertise on Facebook?
Even with the increasing popularity of Instagram, Twitter, and TikTok, Facebook is still the favored social media platform for advertisers. Over 95% of social media marketers say it offers the best ROI.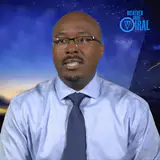 Facebook advertising prowess is largely due to its massive user base. As of the fourth quarter in 2021, Facebook had roughly 2.91 billion monthly active users that's over a quarter of the world's population! Each of these users provides Facebook's advertising platform with a wealth of data. Advertisers can use this data to target their ads with laser-focused precision.

Thanks to these features and more, Facebook continues to be an important advertising platform for large companies and small businesses alike.
What Are Facebook Retargeting Ads?
Historically, the goal of advertising was to reach the most people for the least amount of money. However, reach isn't the only thing that matters. In fact, ads are hardly effective if they don't eventually result in sales or sign-ups, no matter how many people see or even click on them.

So how do you reach the people that are closest to bridging the gap between clicks and conversions? You target users that are further along on their journey towards becoming your customer based on their interest and familiarity with your brand. By showing advertisements to the people who are most likely to convert, you can maximise the ROI of your advertising budget.

Retargeting (also known as "remarketing") is a tactic that allows you to advertise to people who have already engaged with your brand before in some way, whether they:
Visited your website

Added an item to their online shopping cart

Purchased from your website

Took a specific action within your mobile app

Engaged with a post on your social media profile

Clicked on one of your links

Visited one of your stores in person
If someone has interacted with your brand before, chances are they're in the market for your products or services. Better yet, they're familiar with your company. If they see one of your ads on Facebook, they're more likely to notice it and take action. The reason for this can be explained by the buyer's journey.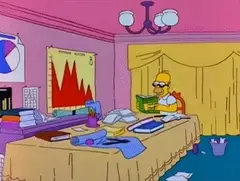 What is the Buyer's Journey?
Think of the buyer's journey as the road trip that a person takes toward eventually becoming one of your customers—complete with detours, rest stops, and careful navigation.
It's made up of three main stages:
Awareness – During the awareness stage, a potential customer realises that they have an unmet need. This prompts them to search for solutions, like a product or service. Marketing to people in this stage of their journey often involves posting helpful, educational content that exposes them to your company's offerings.

Consideration – Once a potential customer has clearly defined their problem, they'll research several solutions and compare different companies' offerings. To market to people in this stage, you need to persuade them that your company is the best option by highlighting your unique value propositions.

Decision – During the decision stage, a potential customer selects the best company and makes a purchase. It's important to note that not all customers who land on your website are in this stage. In fact, 96% of website visitors are not ready to make a purchase right away. It may take a few more advertising attempts before they'll be willing to part with their hard-earned money. This is where a remarketing campaign can really move the needle.
Effective advertising campaigns employ several tactics to market to people in each of these stages. However, the real money is ultimately made in the decision stage. For this reason, Facebook retargeting ads are incredibly important.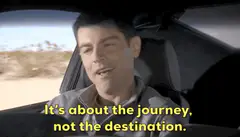 The Benefits of Facebook Retargeting
Now that you know what Facebook retargeting is all about, let's take a look at some of its powerful benefits.

Facebook retargeting can help you:
Convert interested prospects – Many advertising campaigns focus on generating interest in audiences in the awareness stage. However, people who already know your brand have already expressed interest to some degree. By marketing to them specifically, you can enjoy a higher conversion rate right off the bat. Retargeted audiences are 70% more likely to convert than brand new audiences.

Capitalise on past customers – Repeat customers are often the most profitable group to market to. They generate over 40% of eCommerce revenue, spend nearly five times as much money as new customers, and are nine times more likely to convert. Retargeting allows you to advertise to this audience specifically, increasing your chances of upselling and cross-selling.

Reduce cart abandonment – If you sell products on your website, many of your visitors will add items to their cart, only to change their minds at the last minute. The average rate of cart abandonment is over 88%.

Facebook retargeting can help you recapture the attention of these on-the-fence shoppers and regain a ton of potential revenue. Your retargeted ad may be the final push they need to complete a purchase, especially if you offer a timely incentive, like a discount code or free shipping.
Target with incredible precision – Facebook allows you to set precise targeting preferences. With retargeting ads, you can select all of the demographic details that you would when configuring how to run Facebook ads, including users that have taken specific engagement actions. You can choose to show your ad only to visitors who have scrolled through specific pages on your website, added items to their cart, or clicked on certain links.
As you can see, Facebook retargeting can supercharge your advertising campaign by improving your conversion rate and boosting your ROI.
How To Retarget on Facebook
Now that you understand the immense value of retargeting, it's time for your business to experience it firsthand. If you're not a digital marketer by trade, it can sound a little complicated. Fortunately, Facebook makes it a lot easier than you might think.
You can set up your retargeting campaign in a few clicks by following these steps:
Create a custom audience – Before you launch your ad campaign, you need to create your retargeting audience. Facebook makes this process very simple. All you have to do is log into your Facebook Ad Manager account and go to the Audiences section. Once you're there, click "Create Audience" and select the "Custom" option.
From there, you can select from a few different Custom Audiences, including:
A customer file – This option allows you to upload a list of people you've compiled manually. This could be past customers or people who attended your recent trade show. Facebook can match this list of names with their associated Facebook accounts, enabling you to market to this audience online.

Website traffic – If you want to remarket to your website visitors, you'll need to compile a digital list by adding a Facebook pixel to your website. This allows Facebook to automatically track your website visitors. Facebook will give you step-by-step instructions on how to do this. Once your pixel is in place, Facebook will start compiling a robust list of all of your website visitors and their actions.

App activity – If your company has an app, you can also create a Custom Audience for users who take certain actions within it.

Facebook engagement – Lastly, you can retarget to an audience of people who have engaged directly with your company on Facebook. Maybe they followed your page, liked a post, or commented on a video.

Advertise to this custom audience – Once you've created your custom audience, you can launch an ad campaign that uses them as the target audience. If you want to, you can add additional targeting preferences as well. For example, you may want to set a specific retargeting time frame, like 30 days. This will help you reach people who have engaged with your brand recently before they forget about their potential purchase.
As you can see, a Facebook retargeting campaign can be launched in a few simple clicks. Your audience will think it's magic, but as you now know, it's a carefully crafted digital strategy.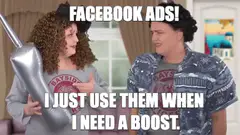 Embrace The Power of Facebook Remarketing
So, are you ready to harness the power of this type of social advertisement? By launching your own Facebook retargeting campaign, the results will speak for themselves. You can expect to see an uptick in conversions, especially if you optimise your campaign as you go.

While Facebook retargeting is an important part of the advertising process, it's not enough on its own. In addition to employing this tactic, you also need to ensure that your ads are compelling, engaging, and offer the right incentives to your target audience.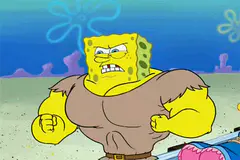 That's where an experienced marketing team, like Spreadify™, comes in—the online sorcerers that cast the spells and reel in the customers for you. We are here to help any and all questions you might have whether that be facebook ad specs or google ads vs facebook ads.