[15 min read]

Facebook retargeting after iOS 14 update has greatly changed! Since you can no longer trace the digital footprint of your users, you can't retarget them now as accurately as before.

For example, if you're a local book shop that used to spend £50.00 to get 5 sales, it might now only get you 2 now because of the lack of data to personalise and track the ads.

Yes. That's a 250% increase in ad spend to get the same number of sales. And that really hurts.
Why did this happen?
Here's the real problem: only a small percentage of iOS users have been opting-in to app tracking, which means custom audience sizes are getting smaller and smaller.
"Only 13% of users let applications track their activity". This is the result of the first two weeks of App Tracking Transparency according to Flurry Analytics.

Because of this, Custom Audience sizes are shrinking and the budget you used to allocate for Facebook retargeting will no longer give you the same results.

It's not reasonable for you to keep adjusting your budget for Facebook retargeting ads after iOS 14. Nor is it sustainable to spend thousands more because Apple brought down the hammer.

The good news is that Facebook ads retargeting is not dead. You can adjust your retargeting strategies to lessen the iOS 14 impact on your business.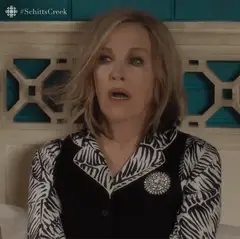 Here are 7 adjustments you should make for your retargeting ads to perform as close as possible to pre-iOS 14 levels;
#1. Make Website-Based Custom Audiences Larger and Broader
You most likely relied on page-specific Facebook retargeting and a 2 to 4-week retention window prior to iOS 14. If you do this today, iOS 14 will most likely direct it to fewer people because:
Specific pages usually have fewer visits (your homepage receives 50% of your traffic)

A lot of your visitors may have opted out of being tracked
What you can do now is widen the scope of your audience by retargeting people who have visited any of your website pages. Plus, extend the retention window to track all website visitors over 180 days instead of 14 or 30 days that was best performing in the past.

For now, a broader custom audience with a larger retention window should give better results as with larger audience pool Facebook now finds more opportunities. Unfortunately, this does not completely fix the damage iOS 14 has caused, but it can improve your chances of reaching more people who have interacted with your business before.

Another downside is that it might feel like you're advertising in a Bird Box universe where you're now trying to appeal to a broader and more generic audience. Don't worry, you can make your messaging more inclusive (we'll talk about this in detail later in this blog post).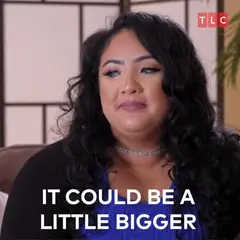 #2. Create Custom Audiences Based on Facebook Sources
The custom audiences created from website visitors and app activities were the best performing before the iOS 14 update. However, marketers can no longer completely rely on custom audiences created from these sources as the pixel is becoming more and more unreliable.
So what should you do?
Keep using these custom audience sources as they are warm and they are the most likely to buy your product or service.

But you also need to start using audiences that are generated "in-app". This means targeting people based on the actions they've performed inside the Facebook app or the Facebook website, inside Instagram or WhatsApp.

Although some of these sources are not that warm, they're not dependable on the pixel and that makes them precious in this post-iOS 14 world.

Here are some effective ones that are worth testing:
Video View Custom Audiences

Lead Form Custom Audiences

Instagram Account Custom Audiences

Facebook Page Custom Audience

Instant Experience Custom Audiences

Shopping Custom Audiences
Let's look at them separately!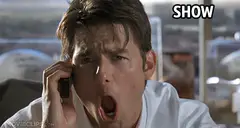 Video Engagement Custom Audiences
If you're running video ads and already have a successful video ad campaign, you can use your video engagement as a source for a custom audience.

There are many windows to peek through here, but these are the smartest to target because they have the most optimal engagement:
People who have watched 25% of your video (if your video is longer, say more than 5 minutes)

People who have watched 50% of your video (if your video is shorter, 2-5 minutes)

People who have watched 75% of your video (if your video is under 1 minute)
Do take note that the long time frame with the higher time spent on the videos seems to be a sweet spot, so pick your retention for 365 days.


Lead Form Custom Audiences
If you are running lead generation campaigns directly on Facebook, that's a great opportunity to create a custom audience from people who've interacted with your lead form.

This source only records audiences who engaged with your Facebook Lead Ad for the past 90 days.
If you have a large-sized audience that has interacted with your form, you have the choice to segment them into:
This audience is a broad one, so you can't really customise your ads to be hyper-specific. However, in most cases, it's the most optimal to choose, since it generates the largest audience for Facebook to work with. So make sure you're launching a benefit-driven ad that can hook those who come across it.
Look at this in an online shopping context. This audience are similar to people who have abandoned their cart. So, appeal to them in a way that draws them to make that lead form submission. Create a more specific ad to filter out others who submitted and opened the form.
This setting already involves the hottest leads. Use it to close the deal. Create an ad that will lead them towards the sale. Segmenting your ads can greatly appeal to your specific audience more accurately. But it is still best to choose the "Anyone who opened the form" segment as it will give you a larger audience to work with.
Did you know that an estimated 71% of U.S businesses claim to use Instagram for Business because, well, Instagram helps 80% of users decide whether to buy a product or service.
So if you also have an active Instagram business account with a decent follower base and engagement rate, you can create a custom audience using this source and retarget them with the bottom of the funnel ads.
To tap in to these Instagram users, select the correct option to target.
The best route to go is "Everyone who engaged with your professional account." That way, you can hook all those who visited your account, liked a post, commented on a post, or saved at least one of your posts.
If your Facebook page has a good number of followers and your posts are regularly getting engagements, you can use that audience for retargeting campaigns.

You can choose from:
Everyone who engaged with your Page

Anyone who visited your Page

People who engaged with any post or ad
These 3 ways provide you the opportunity to specifically cater according to people's preferences, even when the audience is still pretty wide.

Now, given those options, you may want to choose "Everyone who engaged with your Page" as it results in a larger audience, whereas segmenting will result in a narrower audience pool.
Instant Experience Custom Audiences
Some ad formats like Instant Experience ads (which were previously underrated) can now steal the scene post iOS 14 update.

We can look at Instant Experiences as a built-in landing page inside the Facebook platform. It appears as a regular image ad, but when a user taps on it, a mini landing page pops up with different varieties of images, videos, carousel ads, and the likes.

This ad format drives lots of engagement, especially for eCommerce businesses. There are tons of interactions people can take on these ads without ever leaving Facebook. They can swipe, click, pan, and more. Of course, you have the option to add a website link as well.

This gives you a great chance to create a custom audience from these interactions and retarget them further down the funnel — and the iOS 14 update doesn't affect this as you're not reliant on the pixel data.

The best option for a custom audience will be to choose "People who opened this Instant Experience" and set a retention window 365 days.

So if you haven't included this ad format into your media mix, start exploring it. You may find some hidden gems especially if you are running an online shop.
Shopping Custom Audiences
Facebook introduced Shops in 2020 to give small business owners the option to run a full-featured online shop on its platform.

When you use Shops, you can build a custom audience for retargeting based on:
People who viewed products

People who viewed products and navigated to the website

People who saved products

People who viewed the Shops page

People who viewed Shops collection
And if your country supports Checkout, you can use these as well:
People who added any products to their cart

People who initiated checkout for any products

People who purchased any products
Choose "People who viewed products" to get the largest audience size possible and set retention to the maximum of 365 days.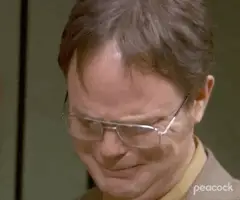 #3. ​​Consolidate Your Retargeting into One or Two Ad Sets
Before iOS 14, segmenting out retargeting audiences was effective. You would usually sort your audience into:

those who visited your website,

those who visited specific pages,

prospects who added to cart,

prospects who initiated a checkout

and more.
Why was this effective?
Because before the iOS 14 update, every single user was being tracked, so every segment had a decent audience pool. This gave the advertisers an opportunity to craft separate offers for every segment with its own messaging and creatives.

After iOS 14, Facebook ads have blurred this out — differentiating these segments now is a waste of time and effort. According to Facebook, running too many ad sets at this point poses the danger of reaching fewer people.

Thus, it is best to reduce the number of your ad sets as the size of your target audiences is also reduced. Combine your audiences into fewer ad sets to increase your odds of having a higher reach.

So instead of giving too much thought to your retargeting audience structure and messaging, invest more in creative testing for the prospecting. That is unless you have a higher consideration product that needs more thoughtful messaging and targeting.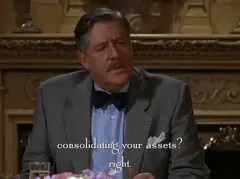 #4. Use Facebook Conversion API
Pre-iOS 14, the Facebook Pixel alone was enough to track visitors, even if some browsers were using ad and cookie blockers. The Server Side API (now Conversion API) was always there to capture the data that browser tracking might have missed, but having it set up was not so critical in the past. Things are not the same anymore.

Apple has blocked tracking and cookies by default. On top of that, browsers like Firefox block cookies and tracking by default as well. It's even rumored that Google Chrome may adopt this sometime soon. Either way, this means users have to disable this browser feature on their own if they want to be tracked.

That said, in this situation when the Facebook pixel is becoming less and less reliable, the best option now is to also make use of the Facebook Conversion API. This allows you to send your web events from your server directly to Facebook (as opposed to the pixel which relies on your browser).

Through it, you can track your customers' actions directly from the ad server to Facebook, which will give you more accurate data. Plus, it ensures that more of your conversion events get matched by Facebook. So in the future when more browsers block tracking, you will be on the safer side.

If you are using an eCommerce platform like Shopify, WooCommerce, or another Facebook partner, setting up a Conversion API will be done through integrations.

But if you want to set up a direct integration with Conversion API to have full control over your server, you may need a developer.

Need any help to handle Conversion API? We are always here to assist.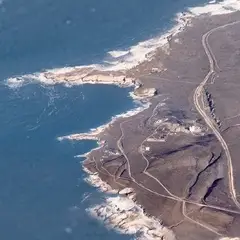 #5. Start Testing with Objectives Other Than Conversions
When we did retargeting campaigns for the bottom of the funnel pre-iOS 14, we'd run Facebook ads with a Conversion objective and optimise for purchase.

However, now that our retargeting audience is smaller, running a Facebook ad with a Conversion objective would only mean that your ads will stop delivering sooner than expected. Ironically, in spite of its name, this could potentially cause your conversion rates to decrease.

So, instead of using the Conversion objective, choose the Reach objective and set the frequency to 1 impression per person per day, especially if you have a small audience to retarget. This will allow Facebook to deliver your ads to every person in your audience (In contrast, if you choose the Conversion objective, Facebook will select only those who are most likely to take a conversion event, which significantly cuts down the audience you can reach).

Choosing the Reach objective helps you overcome some of the ad delivery issues associated with the Conversion objective.

You may not instantly see sales, but you could probably see more comments, receive more messages, or get more people to opt in. Take it from there and do the extra work to move them towards the sale.

See which objective would tickle them best. There's definitely additional work in between, but this is more worth it than wasting your budget on ineffective ads.

Besides, you can always optimise the campaign once you tackle a larger audience set after finding the campaign objectives that work for you.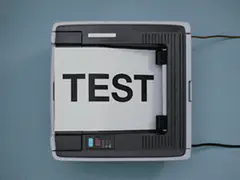 #6. Run More Lead Magnet Campaigns To Collect First-Party Data
Pre iOS 14, almost everyone relied on third-party data like data collected by Facebook pixel, Instagram, or whatever app that you don't own.

What is third-party data?

Third-party data is any information you gather but not own. For instance, you don't own Facebook. Therefore, even though you're using the data gathered by Facebook Pixels, it's still considered third-party data.

Now, Apple restricts 3rd-party data collection. Plus, your customers have the power to deny your access to this info. So, relying on these 3rd party data is not as effective anymore.

You have to start collecting first-party data to be safe.

First-party data is something that you fully own. For instance, when you put an opt-in page on your website, the names, email addresses, and other information you get there are yours. You collect that data directly from your own sources and that's what makes them first-party data.

So now after the iOS 14 update, running lead magnet campaigns has become way more valuable. Even if your leads have opted out of tracking, you can still upload their data back into Facebook, and Facebook will match them by their profiles. Customer list custom audience is a great source to build retargeting or lookalike audiences from.

But take note that Facebook needs an audience of at least 500 people to do so.

You can upload your email list either manually or better yet, if you are using such Email Service Providers like ActiveCampaign or Mailchimp, they can automatically sync your lists directly to the Facebook Customer List custom audience. This way, you can quickly retarget leads as they opt into your email list.

Contrary to third-party data, first-party data is something that you fully own and can control, making it a more dependable method for retargeting.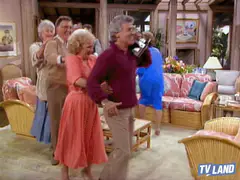 #7. Retarget on Other Platforms and Channels
Facebook retargeting campaigns were a separate strategy pre iOS 14, largely independent of marketing on other platforms.
Now, as a Facebook advertiser in the post iOS 14 era, you should start exploring other platforms and channels.

Remember, Facebook isn't the only platform you can use to sell. Your audience is still enjoying other platforms—nudge them there too.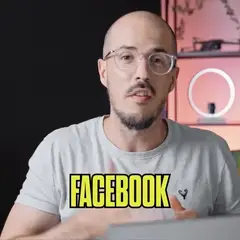 Here are some other channels that are worth exploring to retarget your valuable users:
Send them a reminder or nurture emails (yes, email is a good channel to stay in touch)

Showcase your new products as Google Ads so they see it when they're browsing web pages

Retarget shoppers with personalised video ads on TikTok, Instagram, or Pinterest

Post on your social media pages to reach your followers and their network

Fire up chatbots on your website so you can talk to your prospects the next time they visit
To Sum Up…
Nowadays, buyers are getting smarter. Retargeting that worked before no longer does now, especially when it comes to Facebook advertising. But we can adjust our ways to make the most of our campaigns.
What worked before iOS 14
Narrower, more targeted custom audiences

Custom audiences created from Website visitors or App activities

Segmenting out retargeting audiences

Facebook Pixel alone was enough to track visitors even if there were ad blockers

Retargeting campaigns with Conversion objective were effective

Third-party data worked effectively
Why it's not working now
It gives you less audience data

This audience is too small now

Differentiating these segments is close to impossible.These aren't being tracked correctly anymore

Apple iOS 14 update now allows users to turn off tracking entirely through ATT. On top of that, browsers like Firefox block cookies and tracking by default as well

No longer effective because retargeting audiences, in general, get smaller and you may face delivery issues sooner

Third-party data is getting less and less reliable


Solutions
– Retarget all website visitors rather than Specific pages – Set retention window 180 days to track your visitors longer

Create custom audiences based on Facebook sources

Consolidate your retargeting into one or two ad sets

Use Facebook Conversion API to fill in some of the missing Facebook Pixel data

Start testing other objectives (for example Reach objective may solve the delivery issues when you deal with very small custom audiences)

Collect your own first-party data through more lead magnet campaigns
Hopefully, these strategies would help you bounce back from all the new ad policies. You have to be creative, resourceful, and smarter so you can still make Facebook retargeting as profitable as you had in the past years.